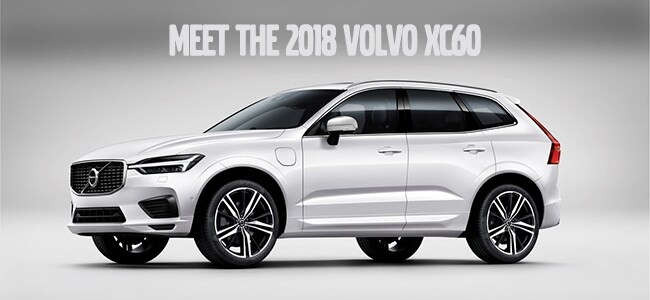 Are you ready for the all-new 2018 Volvo XC60? The familiar sleek design has been at the helm for a decade – but this time the manufacturer is rolling out a serious overhaul. Even though there are changes on the horizon, you can still rest easy in the latest XC60 as safety is at the forefront, as always.
First up, let's check out the interior. This model comes with more room for seating, making the second row an adult-friendly place to lounge. The cargo space suffers only slightly, and the rear seatbacks lower automatically at the push of buttons located in the trunk. Plus, there is additionally storage located under the back seats to store your electronics.
In terms of the overall design, the exterior is sculpted with lines in a way that cause you to notice any dramatic entrance. It's light, ready for action, and sleek – all true to the famous Scandinavian design.
Once inside, you'll notice the cabin looks strikingly similar to the XC90. In fact, the touch screen, steering wheel, start button and driving mode selector are all nearly identical. There are touches that set the XC60 apart, such as the grey Driftwood accents mixed with a touch of silver – all a part of the high-end version.
As far as power goes, the engine found in the XC60 is the same as the ones found in the XC90. Think eight-speed automatic gearbox and all-wheel drive for a base.
You've got to see it to believe it for yourself.
Get more information here: http://bit.ly/2t0SwE9.